Maintaining your roof improves the look of your home, adds value to your property and protects your roof.

Roofs, like any part of the home, have a habit of getting dirty. Over time, moss forms which not only looks unsightly but can causes problems to gutters and downpipes becoming blocked. During winter, the freeze and thaw process can cause tiles to break. This leads to premature degradation of your roof and could lead to future costly repairs.
Here at LF Home Improvements we offer a fast, safe and affordable roof cleaning and sealing service. We guarantee it will improve the look of your home and it can even add value to your property.
If your roof is covered in moss, dirt and grime then we have the solution!
Roof Coating

Before any roof coating can be carried out we have to ensure the roof tiles are clean and free of any moss, dirt and debris. If we need to kill moss prior to pressure cleaning, we will apply a fast-acting moss remover. Then, we can comprehensively clean the roof and remove any moss, dirt and grime that may be present. We will also repair the roof by repointing affected ridges, verges, valleys and replace any tiles prior to coating or sealing.
The Benefits of Roof Coating
There are many benefits to having a roof coated, including:
– Helps to reduce the spread of moss, algae and lichen.
– Increases the flexibility of roof tiles to help prevent cracking and splitting.
-Can make older roof tiles look like new again.
-Maximises the durability and 'lifespan' of the roof.
-Assists with vapour release from the roof void due to breathability.
-Can add value to a home by increasing its kerb appeal.
-Prevents water penetration and frost damage.
-Protects tiles, brickwork and render against damage.
– Self-cleaning efficiency and water repellency.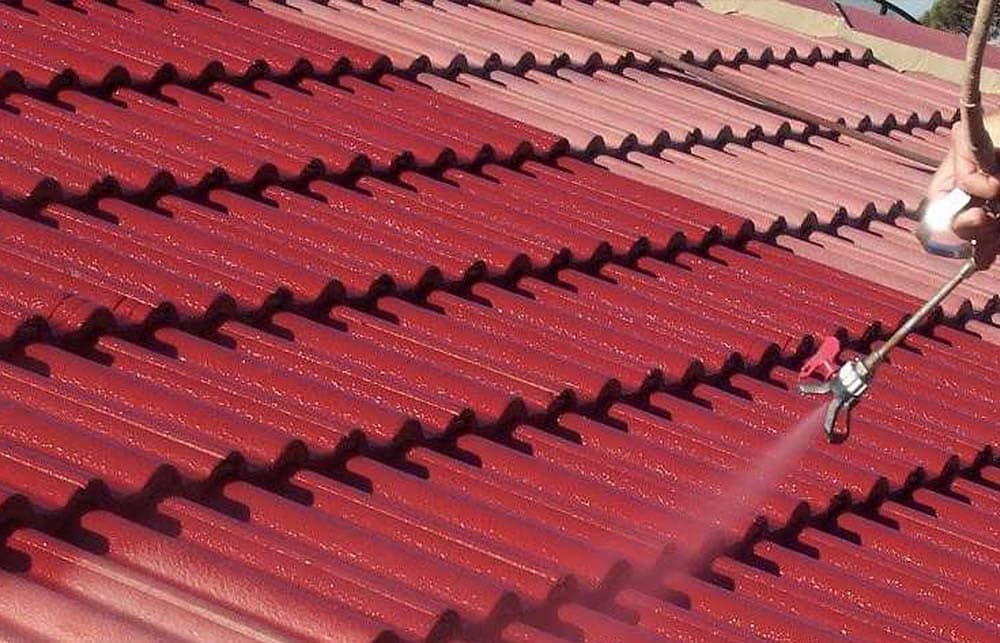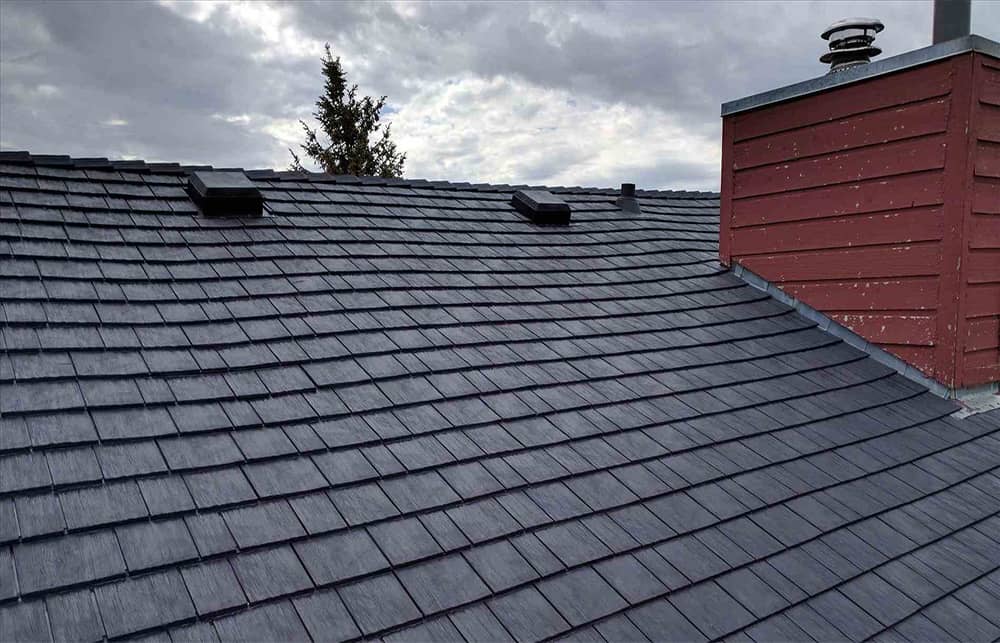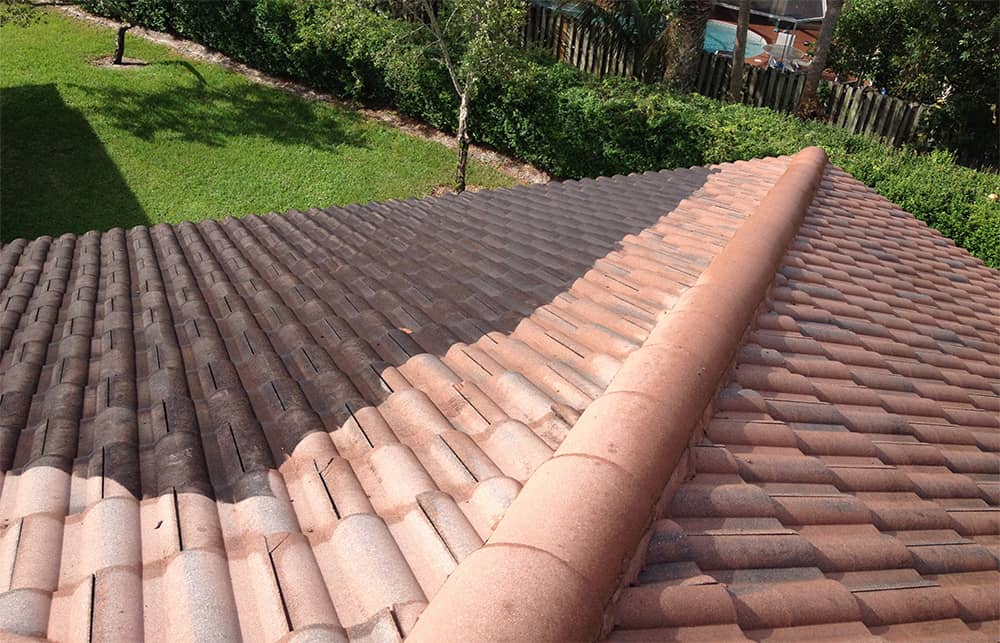 Best Roof Coating Products
Once the roof tiles have had sufficient time to dry off, we can then apply our professional high-quality coloured roof coating. All our products come in a range of popular colours and will transform the look of your roof, making old roof tiles look like new!
Alternatively, we can also apply a clear water based super hydrophobic roof sealer that will not alter the appearance of the original roof tiles but is a highly effective protective sealer.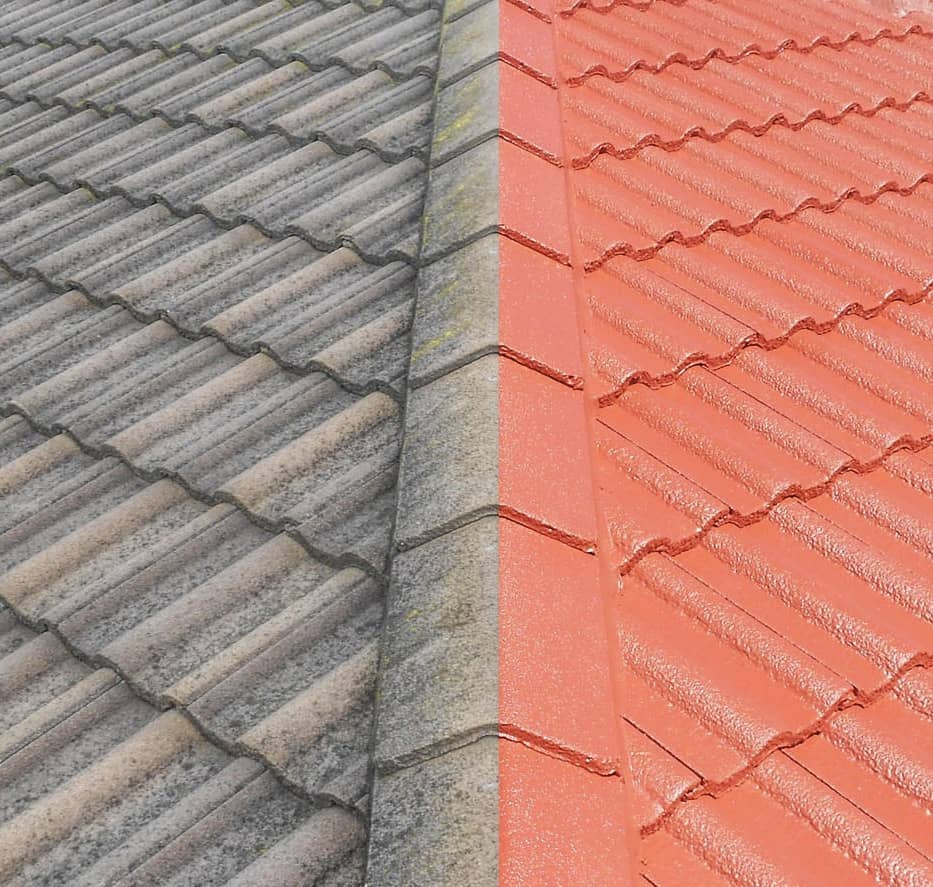 If you live in Sandbach, Stoke on Trent, Macclesfield, or any other area in Cheshire and would like a roof cleaning, coating and sealing quote, please get in touch and we will call you back as soon as possible.